Villisca Postcard Gallery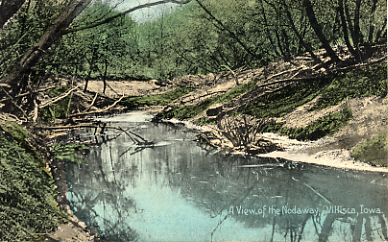 Villisca began as a small settlement called The Forks, positioned
between the Middle and West Nodaway River.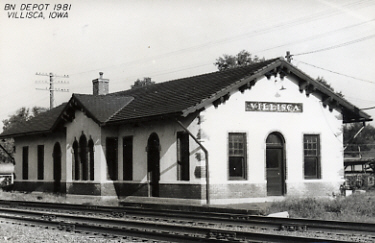 The town was platted in February 1858 and renamed Villisca. The
village grew into a booming town thanks to the CB&Q and over
two dozen passenger and freight trains rolling through Villisca's
Depot on a daily basis.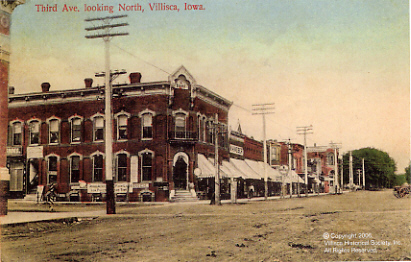 By the early 1900s the town boasted of several restaurants, hotels,
businesses and manufacturing, an opera house, theater, banks,
newspapers, and a school.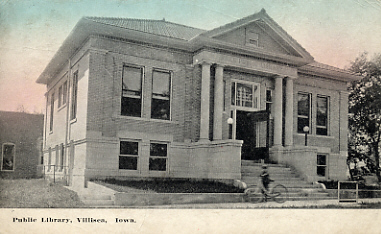 The Villisca Public Library opened its doors in 1912 and is still open
for business today.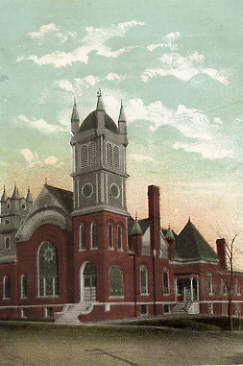 A number of churches welcomed parishioners, including the
Methodist Church on 3rd Avenue. Today Villisca is home to
seven active churches that often work together in the form
of the Villisca Interchurch Council.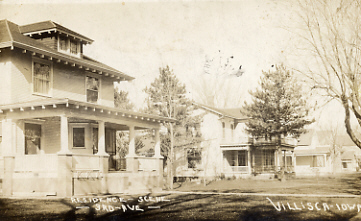 Some of Villisca's charm can be found in its residential areas lined
with beautiful Victorian homes and classic architecture.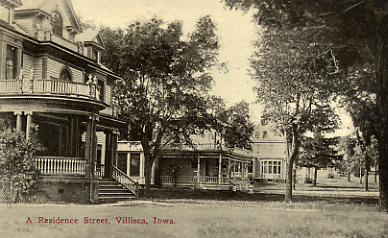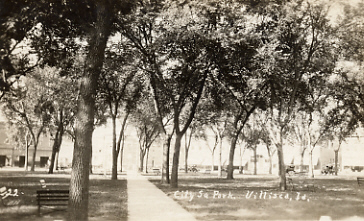 Villisca's Public Square was once filled with magnificent elm trees.
Though the elms are gone, the lovely city park draws the community
together for picnics, celebrations, concerts, family outings and quiet
walks and reflection at the Company F Memorial honoring Villisca's
military participants.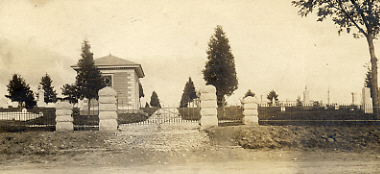 The Villisca Cemetery.
All photo postcards courtesy Fourth Wall Films.
Copyright 2009.